6 NOVEMBER 2020, SINGAPORE - Randstad Singapore is proud and delighted to clinch two prestigious Excellence Awards at the recent HRD Awards Asia 2020 - for Employer of Choice and Best Use of Technology.
These two Excellence Awards recognise the sustained and accelerated growth and digital transformation of the Randstad business in Singapore. 
Managing Director for Randstad Singapore and Malaysia, Ms. Jaya Dass said, "At Randstad, we are highly devoted to our mission of 'shaping the world of work'. Despite the challenges that we've faced this year, we have strengthened our internal digital capabilities across all fronts and ensured our employees, clients and candidates are safe, satisfied and engaged during these unprecedented times. We are proud and honoured to be recognised by our industry peers and we will continue to push boundaries in combining the best of technology with the human touch of our experts."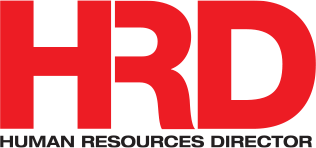 supporting local talent recruitment during COVID-19
As a global leader in the HR industry, Randstad has played a significant role in the growth of the emerging HR technology industry, and our investments have proven particularly beneficial this year.
Our ability to leverage technology quickly and engage our employees remotely prepared us to make the digital shift online right from the onset of the COVID-19 pandemic. The use and integration of these innovative products enhance our team efficiency and allow us to focus on our business sustainability and recovery plans. Randstad has also adopted #newways to engage our clients and candidates in this "new normal". Using digital marketing tools and data, the firm conducted various surveys to provide HR professionals with the latest insights on the evolving employment market. The firm created a centralised "COVID-19 Resource Hub" on the website to regularly provide new survey data, employer guides and safety protocol guidelines to ensure a safe return to work as well as tips and advice to job seeking individuals.
"We are very proud of how our digital integration has allowed us to constantly create new experiences that are smart, simple, personalised and effective for clients, talent and most importantly, our employees. With strategic planning and meticulous customer and employee-centric strategies, Randstad will continue to drive our digital agenda to enhance the recruitment process and experience for our clients and candidates, both online and offline," said Ms. Dass.
supporting local communities during COVID-19
During Circuit Breaker, employees at Randstad Singapore have selflessly come together to raise funds for low-income groups to ensure that they have the help they need to tide through this difficult period. This is in addition to our long-standing collaboration with Voluntary Service Overseas, the world's leading development NGO, to provide support to communities in countries that need it most.
"It is our priority to ensure that the workforce continues to receive the support and guidance they need to emerge stronger from the pandemic. We have the opportunity to reimagine our destiny and make a positive impact on the future of work and our society," Ms. Dass added.
Click here to find out more about HRD Awards Asia's 2020 winners and know more the other recruitment recognitions and accolades Randstad Singapore has received over the years.
about randstad.
Randstad is the global leader in the HR services industry. We support people and organisations in realising their true potential by combining the power of today's technology with our passion for people. We call it Human Forward. Randstad is active in 38 markets around the world and holds top three positions in almost half of these. In 2019, Randstad had on average 38,280 corporate employees and generated € 23.7 billion in revenue. Randstad was founded in 1960 and is headquartered in Diemen, the Netherlands. Randstad N.V. is listed on the NYSE Euronext Amsterdam, where options for stocks in Randstad are also traded.