changi airport group – the best airport in the world – took home the award for the most attractive employer for 2018
In the last 12 months, Changi Airport welcomed three new passenger airlines, introduced new flight routes and designed tailored travel options for their passengers. In 2017, a total of 62.2 million passengers had departed, arrived or transited at Changi Airport.
The airport is always an exciting place to work at, with challenging yet interesting job scopes and endless opportunities for career development that are made possible with new technology. Regardless whether you are in engineering, security or service, Changi Airport will always have a place for great talent.
Changi Airport has a distinct brand identity that is consistently communicated through powerful and authentic employee stories. The company currently employs approximately 1,800 people, including more than 500 who are placed in the Airport Emergency Service to ensure that passengers can have a worry-free experience.
With Jewel Changi coming right up as the next shining star, who knows what other exciting career opportunities that Changi Airport Group will offer? Scroll down to find out how Changi Airport Group performed in this year's Randstad Employer Brand Research.
changi airport group – winner highlights
At the awards ceremony held on May 10, Jaya Dass, Country Director at Randstad Singapore, presented the award for the Most Attractive Employer to Mr Lee Seow Hiang, Chief Executive Officer at Changi Airport Group.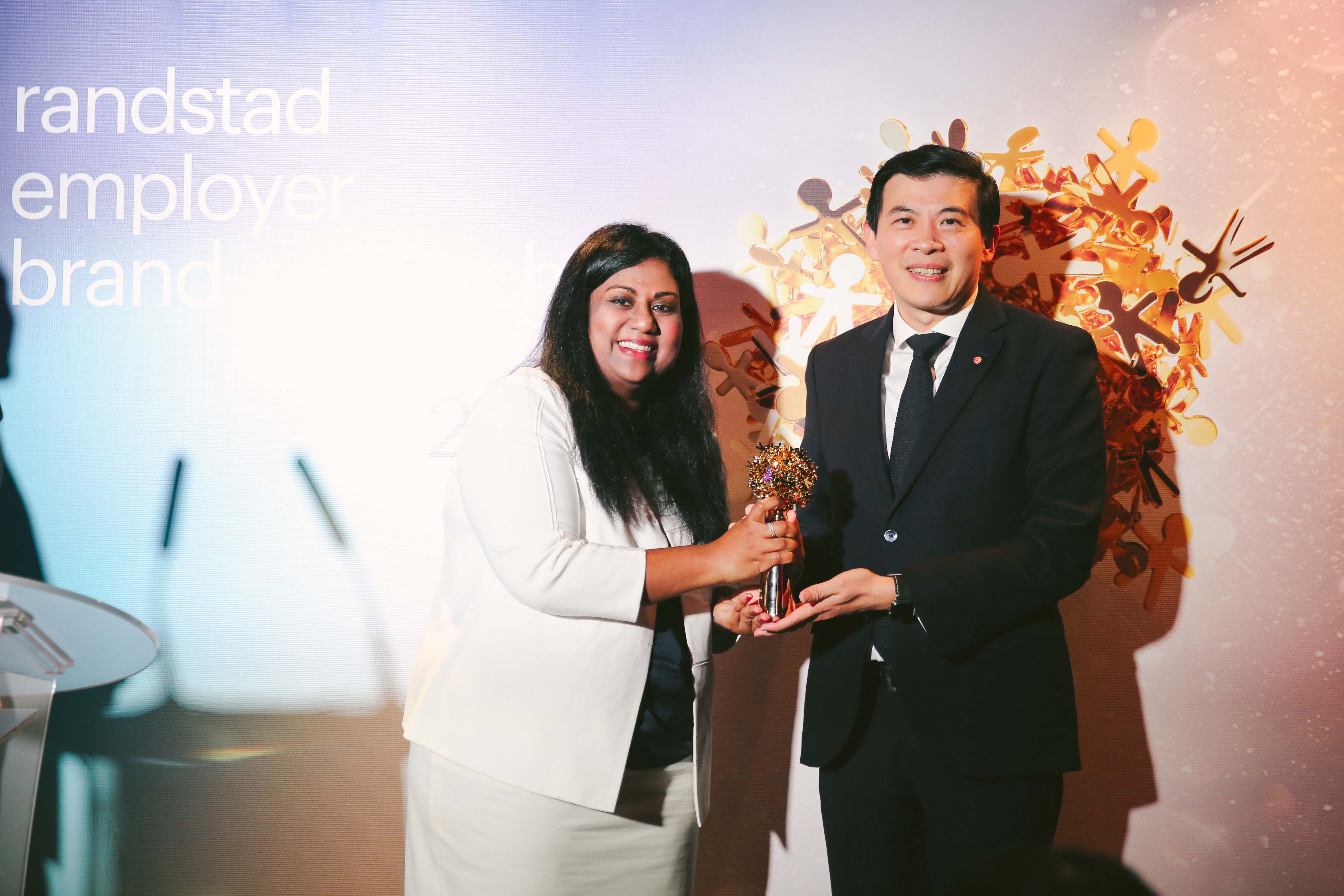 How did Changi Airport Group stay on top in both service and employer branding? In Mr Lee's own words, "we care".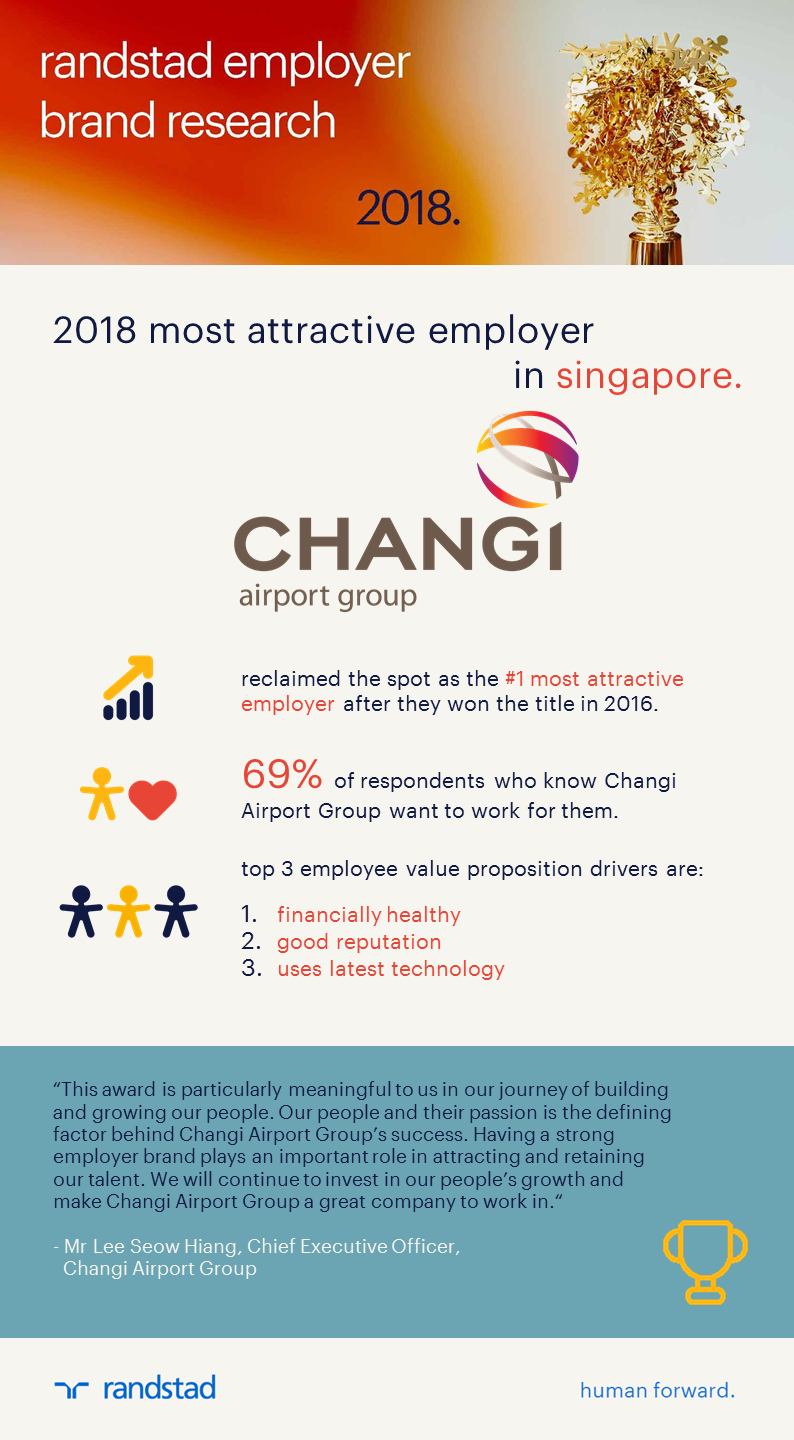 more on employer branding:
about randstad employer brand research
Celebrating its 18th edition globally, the awards based on the outcome of the Randstad Employer Brand Research are presented each year to the most attractive employers in 30 markets across the globe. It is the most representative and inclusive employer brand research in the world.
The outcomes are based on public perception and focus on three main areas: overall brand awareness, absolute attractiveness and relative attractiveness. This creates a level playing field for all competing companies instead of giving an advantage to large multinationals with higher name recognition than the smaller companies. The awards are not open for nomination and the results are based solely on the opinions and votes of the local workforce – making it the only award that is truly representing 'the people's choice'.
The 75 largest companies were selected in each participating market, usually with more than 1,000 employees. This list is presented to a representative cross section of respondents based on region, age and gender. The respondents were asked to identify companies they recognise and indicate if they would like to work for them. This was then followed up with an evaluation of attractiveness factors, such as salary, benefits, work atmosphere and job content and more, for each of the companies.
If finding exceptional talent for your business is a key challenge or if you want to take your professional career to the next level, please get in touch with us.